Markéta MUZIKÁŘOVÁ
violin, art director
She comes from Kožlany, west Bohemia. She started playing the violin at age three . She graduated from the Conservatory in Pilsen and then continued at the Music Academy in Prague. Finally, in 2013, won the title of Mgr . at the Pedagogical Faculty of Charles University , majoring in violin solo . Margaret also worked 15 years as a violin teacher at the primary school in Prague.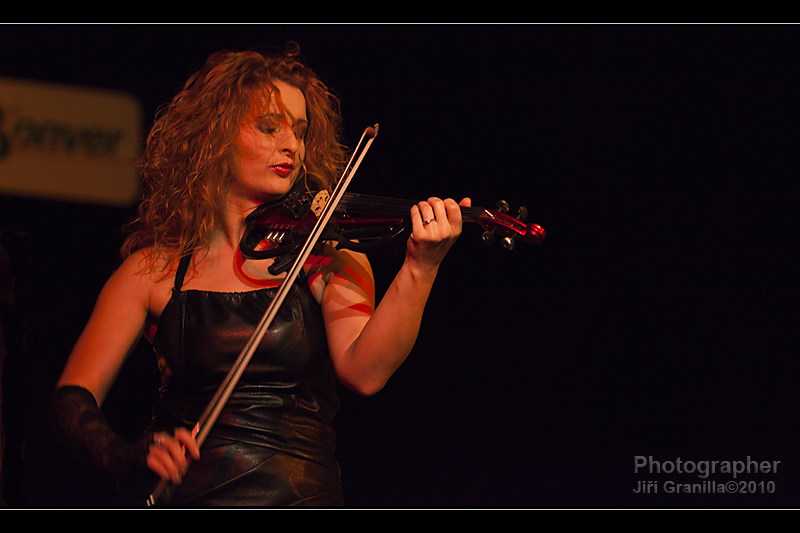 During her studies, she was awarded the international festival of classical music in London (1994 ) and was selected to the Youth Orchestra Junge Österreichische Philharmonic Orchestra , with which he undertook a European tour under the direction of world famous conductor Yehudi Menuhin (1995 ) .
He has a large number of prestigious engagements : among other things, was a member of the National Theatre Orchestra and the State Opera , collaborated with the Capital City of Prague Symphony Orchestra , the Czech National Symphony Orchestra and Chamber Orchestra Virtuosi di Praga. With classical orchestra concerts such as Japan , USA, France, Spain , Italy, Germany and Austria.
At the same time cooperated with leading Czech artists of popular music , such as Hana Hegerová , Lucy White , Helen Vondrackova , Hana Zagorová , Karel Gott and Daniel Hulka, in 2003 and 2004, he played on the big tour with Lucie . In 2005 she graduated from the pan-European tour with British pop rock legend Rod Stewart . In 2007 she took part in the tour Amphora art association in Cambodia , during which she performed at a concert for the King of Cambodia .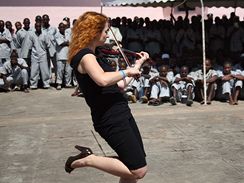 The idea to start playing the electric violin it invaded in 2002 , when he founded a classical string quartet Harmon , with whom he played except classical music and other genres and experimented with such as jazz or soul . Later, during a tour of Japan , visited the factory Yamaha and could there electric violin test for this tool quite excited. Based on this discovery, then established the first modern group. Formation Inflagranti was founded in 2004 as a five piece set girls and now in 2005 with her debut album released Rockmantika your company Universal Music. To promote this album then appeared in many high profile television programs (eg prices TYTY , Help the Children , Gold Stick , Alphabet stars Gogo show, Car of the Year ) .
After personnel changes in the group Inflagranti In 2006, Margaret resumed its activities in its new composition as a trio. With it still reaps success both on the domestic scene , but also abroad (including a tour of Greece, Sardinia and Mexico). The trio Inflagranti prepared in 3 new CD, one DVD live , concert tours and many other performances.
In solo classical concerts plays a valuable historical tool from the German violin maker Johann Gregorius Hellmer of 1747.